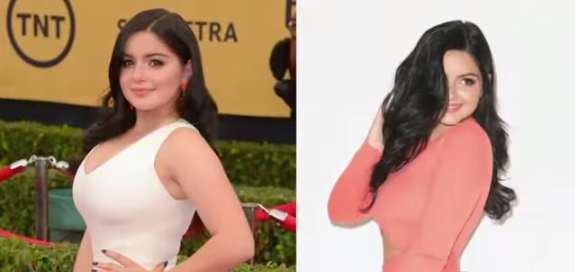 Ariel Winter has gone for a breast reduction surgery! This is an odd moment in the world of celebrities. Few celebrities tend to go for breast reductions. It's actually more common to see breast enlargements, since they do attract a lot of hype.
READ: Did Roma Downey Go for Plastic Surgery?
Regardless, the young actress has decided that her breasts were too large and needed a reduction. According to sources, her breasts were downsized from 32F to 34D. As for the reasons, well, we're going to get right into that…
According to Ariel Winter, being 5-ft tall with large breasts is hard to live with. Her precise words were actually "Being a 5-ft.-tall girl and having extremely large breasts is really ostracizing and excruciatingly painful."
And by pain and being ostracized, she wasn't talking about bullying. She actually meant the literal physical pain of having large breasts and a small body. Large breasts tend to put stress on a woman's back, and this seems to have been the case with Ariel.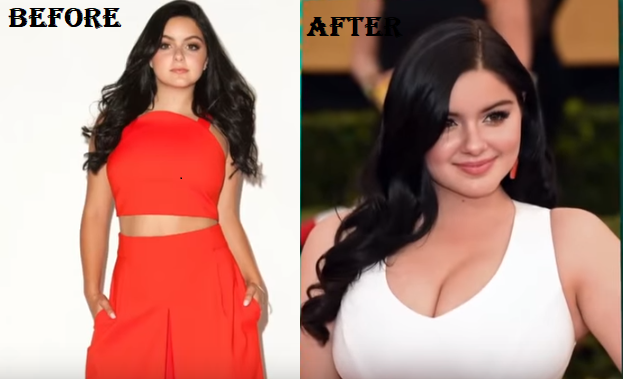 Back problems from large breasts actually make it difficult for women to stand up straight. According to Ariel though, there was more than just back pain and spine problems. She also had to deal with a hurting neck…
"My neck was hurting so bad and I actually had some problems with my spine."
She also mentions that she may not get any more plastic surgery in the future. It seems that the plastic surgery move was for health and pain reasons after all.
Ariel's larger breasts before surgery may have also given her a hard time during her career. Ariel mentions struggling with her Modern Family wardrobe, mainly because her curvier figure didn't fit the character she was playing.
This meant a lot of time for her strapping down her body, or wearing bigger sweaters.
The surgery was a relief for her though, and we're really happy for her. According to Ariel, "It was an instant weight lifted off my chest – both literally and figuratively."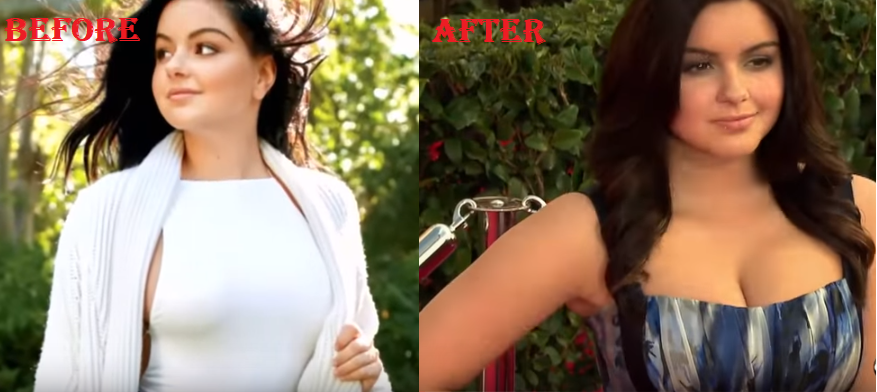 So congratulations Ariel. You're in a more comfortable body. You also seem to be really humble about modifying your body with plastic surgery, which is a bonus. Painful or not, a curvy body is something be proud of though.
We hope her more comfortable body reflects in her acting career. We can't wait to see how her performance will go after the surgery!