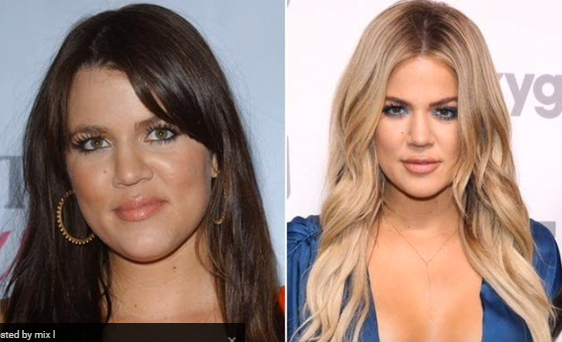 Kardashians and plastic surgery go together. A lot of the hype surrounding this celebrity family has been plastic surgery based (we're talking about your butt surgeries Kim!)
All of the Kardashians have gone through multiple transformations, but the most shocking one thus far was Khloe's. She's 32, but her figure has changed a lot, with a beautiful bronze body to match.
She actually looked unrecognizable in her Instagram selfies posted earlier this year. Even though her bronze skin looks amazing, it wasn't what the fans were interested in. It was her fattier pout.
Speculations have been non-stop on whether Khloe had undergone surgery or not. Not all of them were kind remarks though. There were several critiques about her face, and some that focused on her fuller "odd looking" lips.
While Khloe mentions she hadn't had plastic surgery before, she sees that there's really nothing wrong with it. According to her, we all wear masks as people anyway, so plastic surgery or not, it's a personal decision.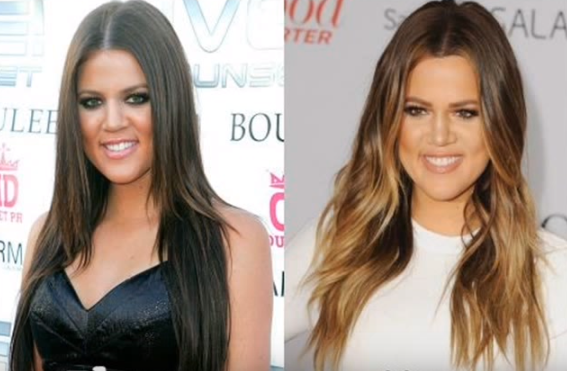 We can't really argue with that. But still, you have to cater somewhat to what fans think, and not mess up your lips.
Lips weren't the only problem Khloe had though. There's also her nose to talk about. The shape of her nose looks different, and yet she still denies plastic surgery.
She mentions it was due to her pregnancy increasing her nasal size. Apparently, the nose has fat pockets that expand during pregnancy.
Thanks for that fact Khloe…
So by that logic, her nose would have gotten smaller post-birth, after losing a lot of her weight.
She also claims a plastic surgeon told her that information.
Regardless, Khloe seems to have gone for facial fillers in the past, 2015 specifically. She mentions that it didn't work her. According to her, it's a crazy look that still lingers with her, even to this day.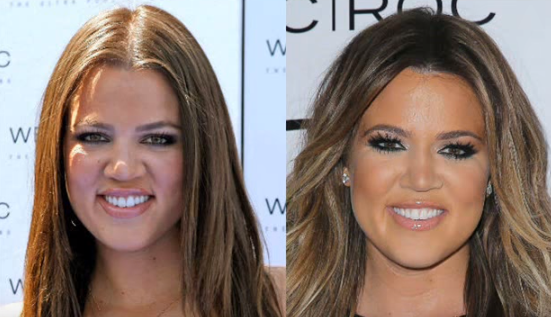 So what's out verdict? Well, Khloe seems to be knees deep into plastic surgery. There's no use hiding something that's obvious.
We also recommend she really cut on the surgeries too. They're not doing her any good after all!
Check out the pictures of khloe kardashian before and after plastic surgeries: